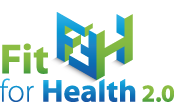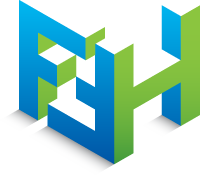 The Fit for Health 2.0 project has ended since 31 October 2017, but further to many requests from users, you can still use the euMatch partner search and match-making tool at https://mm.fitforhealth.eu/ to find suitable partners in the current EU H2020 funded projects in the Health thematics .
We also let you access to useful support documents for your project preparation and exploitation such as  webinars, tutorials and training videos in our download section: https://www.fitforhealth.eu/downloads
Fit for Health 2.0 offered a set of cost-free measures, activities, methods and tools corresponding to the innovation cycle of an EU-project. SMEs and researchers were supported during all phases of their health research projects, including first orientation, consortium building, proposal writing, project management and efficient exploitation of project results.
Our support comprised
Advice on how to access and apply for European funding
Highly qualified advice and support through personalized mentoring & coaching
Customized hands-on training sessions
Effective SME-academia matchmaking
 Guidance on using Horizon 2020 more strategically
Since our project start in November 2013
We trained more than 3.300 researchers and SMEs in on-site trainings and webinars
We organised partnering events for 1.430 participants with 5.570 bilateral meetings
Our trainers supported 30 high-tech, research intensive SMEs via our mentoring & coaching support programme
Our Fit for Health 2.0 platform had close to 15.000 registered users
We initiated almost 1.150 collaborations through our platform between SMEs and research organisations and more than 600 developed joint applications in Horizon 2020 Health-Calls
We highly appreciated to support you and to making you fit for your Health-projects!
Your Fit for Health 2.0 team
---
Horizon 2020 applications are difficult to negotiate and complete; however, the Fit for Health 2.0 team translated the process in a clear and concise way. A must for any application coordinator.
The Fit for Health 2.0 mentoring and coaching program helped us to develop a sound financing strategy for our company's short and long-term goals and provided useful insights into early project and company valuation strategies.
I would like to express my thankfulness for establishing the Fit for Health 2.0 project as far as I find it very effective coming from my one and a half year experience. By this online support I was connected to 14 potential partners over EU that helped me to join a consortium in August 2016 and build another consortium in October 2016.
I have always been very happy to support the hands-on training events offered in the framework of Fit for Health 2.0. These training events provide valuable information and practical experience for researchers and SMEs in Life Sciences, enabling them to develop credible and efficient strategies, activities and tools to maximize the impact of the research outputs.