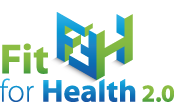 Mentoring & Coaching for SMEs
Why should I participate? What will I learn? What benefit will it really have?
Providing much more than just advice, this approach offered by Fit for Health 2.0 focuses on delivering pertinent feedback with practical examples from qualified professionals in the field. Through on-site training and coaching Fit for Health 2.0 provides both the methodology and the tools with which the SME can develop and hone its core competencies, making it a more attractive business proposition.
Critical aspects of better understanding the business proposition:
Horizon 2020 – Do you know how best to use this resource strategically?

IPR - Do you know your IPR? Do you know the value of those rights? Do you have freedom to operate?

Business Planning - Is your business plan clear and concise? Does it cover all you want it to? Do you have a licensing strategy in 

Valuation - Have you an accurate valuation for your product / service?
These are all critical aspects of better understanding the business proposition that you will need to present on the road to potential commercialization.  FFH2.0 aims to better enable you to achieve your goals through preparation for the meetings that you will have with either potential partners and or finance experts.
Who will support you?
Mentors and Coaches
---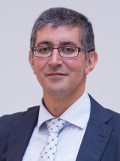 Hicham Abghay
Brief Curriculum Vitae
Hicham Abghay has a 15 year experience around technology transfer, innovation and EU research Management as senior project manager within Steinbeis Europa Zentrum. Among the main activities in this framework are innovation related technology and capacity assessment within SMEs.
Relevant projects / activities
Chairperson healthcare sector group within EEN

WP leader for exploitation of RTD results
Key Account Manager for the SME Instrument in H2020 COSME
Mentoring and coaching in enhanced innovation capacities management in EEN
MERCOSUR IPR SME Helpdesk
Focus in Fit for Health 2.0
The focus within Fit for Health 2.0 is the organisation of exploitation workshops and events.
---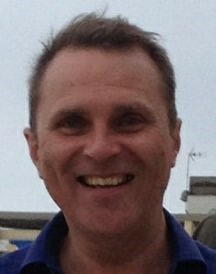 Morris Berrie
Brief Curriculum Vitae
Dr. Morris S. Berrie is Co-Chairman of TTS Ltd and Managing Director of Tech Investor Ltd. The former globally facilitates deal flow in TTOs and the SME biotech sector, whilst the latter specifically consults and advises companies on 'the business of science', i.e. business development, strategy, licensing and capital raising. Prior to these roles he was the Chief Executive Officer and Editor-in-Chief of the Biotechnology Investment Group.
Previously Morris S. Berrie was Head of Global Intelligence and Business Development for Nature Publishing Group, and before that, Director of the Investigational Drug database (IDdb), Current Drugs (now ThomsonReuters). He has also worked at GlaxoWellcome and Schering AG.
Relevant projects / activities
Strategic market and business development
Capital raising
Focus in Fit for Health 2.0
Dr Berrie's role within Fit for Health 2.0 is to act as a mentor and coach, providing clear, and concise knowledge that will potentially expedite your business's commercial development.
---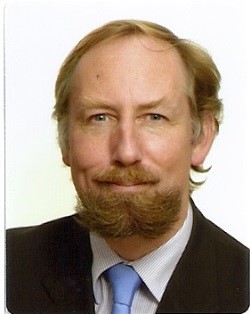 Frank Heemskerk
Brief Curriculum Vitae
Dr. Frank Heemskerk, CEO RIMS, combines a 15 year biomedical academic career, with 18 years in the private sector. As VP Business Development he supported the growth of the small company, through a merger, multiple private placements and finally an acquisition for 500 M€ by JNJ. He is former President of EARMA (European Research Managers assoc.) and co-founder of Proton Europe (Tech Transfer assoc) + Evaluator for the European Commission.

In 2002, Frank Heemskerk founded RIMS, a global network of > 4000 life science organizations, active in Europe, Latin America, Africa and India and is core partner in a number of EU projects, focusing on building Open Innovation networks to bring academic Knowledge to the Market.
Relevant projects / activities
Strategic business development
International partnering
Global markets (emerging economies, BRICS & CIVETS)
Focus in Fit for Health 2.0
Dr Heemskerk's role within Fit for Health 2.0 is to act as a mentor and coach, providing clear, and concise knowledge that can help your business's development to create leverage between public and private funding.
---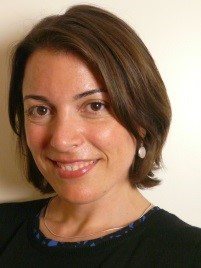 Aitana Peire
Brief Curriculum Vitae
Aitana Peire, PhD is a business analyst at Venture Valuation, specialized on the independent assessment and valuation of private and public companies, products and patents. Aitana has prior experience with Pharma public companies, both in their valuation as equity researcher and as a consultant on market access, pricing and reimbursement, and budget impact modelling.
Aitana holds a PhD in Evolutionary Genetics from the University of Groningen (Netherlands) and is a CFA Level II candidate.
Relevant projects / activities
At Venture Valuation, Aitana specializes in
Valuation of life sciences companies that seek funds or of portfolio companies or potential investments for investors
Valuation of projects for companies in the process of in-license/ out-license deal-making
Partner search or identification of potential investments with the use of the proprietary Biotechgate database
Focus in Fit for Health 2.0
Aitana is providing training and coaching on financing, valuation and market assessment as well as dedicated mentoring for companies participating in the mentoring program within Fit for Health 2.0.
---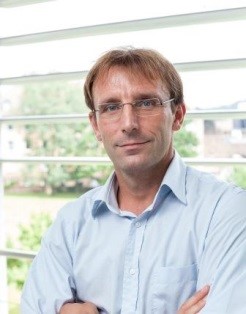 Joerg Scherer
Brief Curriculum Vitae
Founder and Managing Director of the European Research and Project Office (Eurice) GmbH, a German SME consultancy company offering high-level services in research and innovation management. He has over 15 years of experience in developing and implementing international research and innovation projects with over 500 clients from the academic and business sector, mostly financed through competitive public R&D funding programmes. In the framework of different regional and international innovation & business support projects, he provides consultancy with regard to Intellectual Property (IP) management and commercialization of research results.
Relevant projects / activities
European IPR Helpdesk: Coordinator of an EU-wide IP training programme for SMEs and beneficiaries of EU projects with over 3,000 participants/year
Enterprise Europe Network: Certified Key Account Manager to conduct Expert Innovation Management Audits for EU SMEs
IP & Business consultancy; Tech-Transfer Activities
Focus in Fit for Health 2.0
Within the framework of Fit for Health 2.0 Joerg Scherer is providing IP & Innovation related training and coaching with a particular focus on boosting corporate business development through the exploration of international markets and collaborations.
---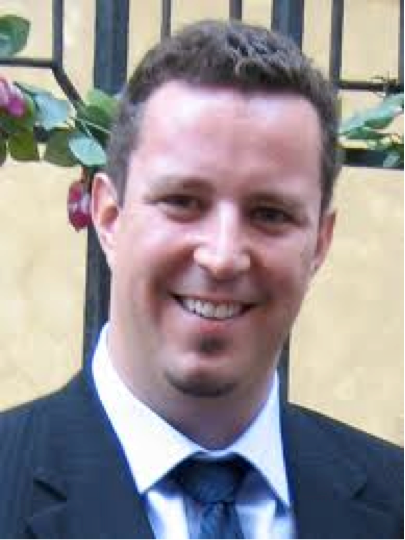 Christian Soujanen
Brief Curriculum Vitae
Christian is Co-Founder/Chairman of the TTS Global Initiative and Partner at Valor Management S.A. A strategic adviser, he works intensively with a select few bio sector companies, funds and governments rather than on multiple projects.
His focus is on companies and initiatives with transformational potential to profoundly impact healthcare or the healthcare/bio innovation ecosystem. He is a member or several bio and innovation sector boards, steering committees and advisory groups across industry, government, and associations.
Relevant projects / activities
Specialist in strategy and the planning and execution of collaboration, business development and access to finance
Strong cross-border focus (Europe, North America, BRICS)
Deep relationships with industry, venture capital, government and other key stakeholder groups
Focus in Fit for Health 2.0
Within Fit for Health 2.0 Christian will provide training for companies on strategy, market engagement, collaboration, partnering and access to capital, as well as mentoring to companies on the execution of these strategies.
---
Mentors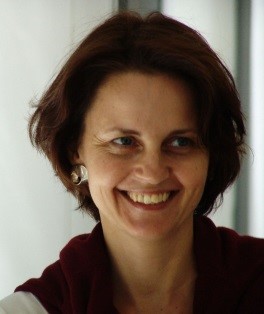 Ines Haberl
Brief Curriculum Vitae
Ines Haberl, PhD is supporting SMEs in the Life Sciences area at the Austrian Research Promotion Agency FFG. As Austrian National Contact Point for SMEs in Life Sciences she assists companies for their participation in Horizon 2020-projects. Ines coordinates the EU-funded project Fit for Health 2.0. She has prior experience as coordinator of several coordination and support actions under FP6 and FP7.
Ines is pharmacist by training and holds a PhD from the University of Vienna in Natural Sciences. She worked as a researcher at the Medical University of Vienna, where she completed 2 post-doctoral trainings at the Departments of Surgery and of Oncology.
Relevant projects / activities
At FFG, Ines specializes in
Advice for Life Sciences companies focusing on Horizon 2020, in particular the new SME-instrument and Fast track to innovation
Partner search with the use of the Fit for Health 2.0 database
Trainer within the FFG-academy, supporting participants in Horizon 2020
Focus in Fit for Health 2.0
Ines coordinates the project Fit for Health 2.0. She is providing training for newcomers, applicants and for project management and dedicated trainings for the SME-instrument. As coordinator, Ines manages the cooperation with related initiatives and she offers mentoring for companies participating in the mentoring program within Fit for Health 2.0.
---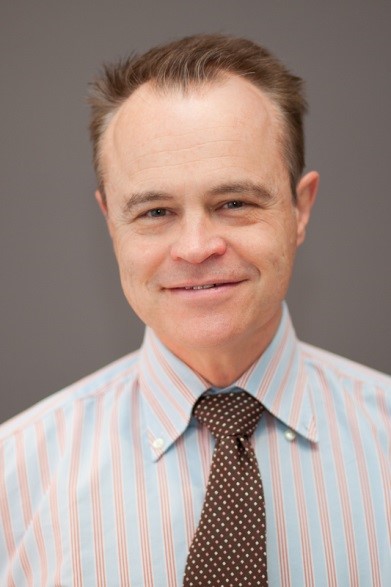 Jacques Viseur
Brief Curriculum Vitae
Dr Jacques Viseur is Managing Director at Eurotop Cooperation Partners, a Brussels-based management and communication company (www.eurotop.be).
Jacques has more than 20 years of extensive experience in innovation, and scientific cooperation and implementation at international, national and regional levels, and is the author of several publications in the field of innovation and technology.
Jacques holds an MSc in Agronomy and a PhD in Biotechnology from the FSA Gembloux (University of Liège), Belgium. He is inventor of a patent in plant biotechnology and a co-developer of the Xtranet-ISA, a professional web-based project management and communication tool.
Relevant projects / activities
Previous experience:
Secretary-General of the Belgian BioIndustries Association (1996-2005)
Executive Manager at Europe INNOVA Communications, an initiative of the European Commission's DG Enterprise and Industry (2007-2011)
Support to international co-operation projects for the European Commission's, such as SMEs go Health, Fit for Health, Euro-THYMAIDE, Food and Co, Organibio, BIO-NET and several EU National Contact Points' networks.
Focus in Fit for Health 2.0
Jacques is supporting companies, organisations and academic researchers in their search for partners, project preparation and negotiation as well as dedicated mentoring for companies participating in the mentoring program within Fit for Health 2.0
euMatch development : new partnering and matchmaking platform helping to find and match researcher's and companies expertise for participation in Horizon 2020 (currently 10.500 users).
Кроссовки Lifestyle