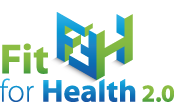 Orientation in Horizon 2020 & long term strategy, mentoring and coaching
We offer orientation sessions in the new Horizon 2020 programme with modular support. These range from an overview of funding opportunities within Horizon 2020 to tailor-made support to develop their long-term strategic approaches.
What can you expect?
Starting trainings provide a concise and comprehensive overview of H2020 (structure of H2020, programmes, rules for participation, funding rates, partner search services, etc.).
Who should attend?
SMEs/clusters/academic partners that are interested in participating in H2020, with special focus on opportunities in the health sector
What can you expect?
A panel of innovation experts addresses the optimal combination of business innovation strategies and European funding opportunities.
Who should attend?
Research intensive, high-tech SMEs/clusters operating in the health area and related fields
What is it about?
A continuous and modular support for selected SMEs throughout all phases of the innovation cycle is offered. This allows companies to maximize funding opportunities and to strategize lasting participation in the EU Framework Programmes, resulting in long-term competitive advantages.
Who should attend?
Selected high-tech, research intensive SMEs
Спортивные костюмы