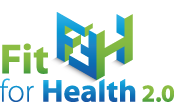 International Training on Grant Agreement Preparation and Management
Dates:
Wednesday, September 13, 2017
Address:
Radisson Blu Royal Hotel Brussels, Rue du Fossé aux Loups 47, 1000 Brussels
Event Description:

On Wednesday, September 13, 2017 "Fit for Health 2.0" will organise a full-day international training in Brussels addressing new coordinators of Horizon 2020 projects. This training is combined with an event organised by the European Commission for coordinators whose proposals were positively evaluated in the Societal Challenge 1 call of 2017.
The training will take place one day after the "Coordinators Day" and complement the information offered by the EC, providing additional presentations and tailor-made exercises on grant preparation, project and clinical trials management with discussions of practical cases.
More information:
During this one-day training we offer you information on the challenges of preparing the grant and especially the consortium agreement – the basis for a successful project start and smooth implementation. In a second part, we focus on project implementation and management. You will get insights into available tools, the procedure of project reporting and the various aspects of project management, including IPR issues. As clinical studies are an essential element of health research in the new framework programme and a significant amount of funding has been earmarked for related projects, a third part of the training will deal with the implementation and management of clinical trials in Horizon 2020.
The training will be given by members of the Fit for Health consortium with extensive theoretical knowledge and practical experience for grant agreement preparation, collaborative project management and clinical trials management.
This hands-on, interactive training is restricted to participants in charge of a new H2020 project in the Societal Challenge 1 call of 2017. As seats are limited, only two persons per H2020 project will be permitted to participate in the training.
The EC will be formally inviting all successful coordinators and registering all participants. The registration is already closed.
Venue: The training will take place at the Radisson Blu Royal Hotel Brussels, Rue du Fossé aux Loups 47, 1000 Brussels (https://goo.gl/maps/53jdHgTQmju) and the event registration opens at 08:15am.
Programme: Please have a look at the agenda to see the event schedule and further references:

Agenda (final)
Presentations:

01_Consortium_Agreement

02_Critical_Issues_GA_CA

03_Project_Management

04_Scientific_Financial_Reporting

05_Clinical_Trials_Management

06_Audits
For further questions please contact:
Juliane Roßbach, Eurice – European Research and Project Office GmbH
Email: j.rossbach@eurice.eu, phone: +49 (0) 30 374415 837
Do you have any questions? Do not hesitate to ask!