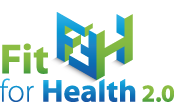 Answer:
Can you please tell me what the situation is with reporting in FP7? One of our deliverables should already be completed by Month 5 which has just passed. I have the information for the report. Should this be uploaded and submitted online now or can we wait for the reports of the 1st reporting period, after 18 months?
If you have arranged Month 5 for this deliverable in your Annex 1, this should be uploaded now. Here are some references from the relevant documents:
Guidance notes for reporting: 2.1 During the course of the project, to be submitted:
1. The deliverables identified in Annex I to the Grant Agreement, according to the timetable specified in the Deliverables list.
Guide for Applicants Health Theme: Please note that each deliverable will have to be submitted as a distinct document/report. In order to keep your deliverables manageable, small related deliverables should be grouped as specified parts (equivalent to 'subdeliverables') of a single more substantial deliverable. Progress towards achievement of the full deliverable can then be demonstrated in the periodic reports by reference to the smaller parts. The full deliverable will only be submitted when all parts have been -completed. Ideally this will be at the same date as a periodic report.
Jordan Hydro 6 Sandals