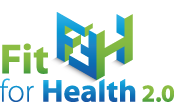 Frequently Asked Questions (FAQ) - Other
Answer:
A unit cost is a 'fixed amount' per unit which is charged instead of a price which has 'actually incurred' by the beneficiary. Regarding SME owners: SME owners not receiving a salary must declare their personnel costs on the basis of unit costs (an hourly rate fixed by the Commission).
Zoom Kobe Venomenon VI 6
Question details:
What happens in the case of third parties of third parties: sometimes Hospitals who are dependent on Health Services have third parties that control the budget of the proposal on a free of charge basis (clause 12). If an institution has the national service as third party that means that the entity is obliged to mention the Hospital foundation as a third party. In this case, how could the entity proceed?
Answer:
We understand you are referring to third parties of Linked Third Parties. Since Linked Third Parties are subject to the same conditions of eligibility as beneficiaries, they may also declare costs of in-kind contributions provided by third parties.
Kids Footwear Online
Answer:
An "action task" is a task of the project described in Annex 1.