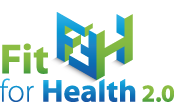 Webinar on clinical trials for Horizon 2020 projects
Target:
Large audience
Applicants
Project coordinators
Event Description:

Fit for Health 2.0 supports researchers and specially SMEs for a successful participation in Horizon 2020 Health-related projects. We invite you to participate in a webinar focused on the description and implementation of clinical trials in Horizon 2020 proposals.
This webinar is targeted in particular to SMEs and research institutes interested in submitting proposals that include clinical trials and who precisely want to follow the directions of Horizon 2020 on this critical issue. Dr. Birte Kretschmer from EURICE will give an overview on the aspects to be considered during proposal planning (e.g. consortium composition, budget issues, time planning) and writing (e.g. where to describe the study, introduction to ethical aspects) as well as project implementation.
This online session is free of charge, but you need to pre-register.
The webinar starts at: 10:00 (Brussels Time) and finishes at about 11:00.
Deadline for registration is 29th March 2017.
Please note that the number of participants is limited.
Please disregard the automatically-generated email sent after your registration: All registered participants are allowed to participate and no approval of registrations is needed for this webinar. Detailed information on how to get connected to the virtual conference tool will be sent at the latest on 30th March 2017.
For further questions please contact
Dr. Michaela Pöter
NCP Life Sciences, m.poeter@fz-juelich.de, phone: +49 (0) 228 3821 1707
This webinar is fully booked, no more registrations for participating in the webinar are possible.
However you can now register for receiving the recording of the webinar and the presentations after the webinar. Please disregard the automatically-generated email sent after your registration.
Air Jordan 1