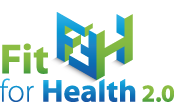 From the positive Evaluation Outcome to Contract Signature: Webinar on Grant Agreement Preparation in EDCTP2 projects
Target:
Large audience
Project coordinators
Event Description:
Presentation:
Recorded Presentation:
Answered questions:
Mini-Clip:
Presentation:
Recorded Mini-Clip:

Fit for Health 2.0 supports researchers and SMEs for a successful participation in Horizon 2020 Health-related projects. The second European & Developing Countries Clinical Trials Partnership programme (EDCTP2) is implemented as part of Horizon 2020.
As a public-public partnership between the European Union and countries in Europe and sub-Saharan Africa, EDCTP aims to support collaborative research that accelerates the clinical development of new and improved interventions to prevent or treat poverty-related diseases in sub-Saharan Africa.
We invite you to participate in a webinar addressing all stakeholders, and in particular coordinators of EDCTP2 projects whose proposals were positively evaluated in Calls for Proposals included in the EDCTP2 work plan for 2015.
During this webinar comprehensive information on the challenges of negotiating the grant and consortium agreement in EDCTP2 projects is offered. Detailed information on the steps from positive evaluation to the final signature of all relevant contractual documents will be presented by Fit for Health 2.0 partners Dr. Claudia Schacht and Julia Büch from EURICE, who have ample experience with applying for and implementation of EDCTP-funded projects.
This online session is free of charge.
The training starts at 10:30 (Brussels Time) and finishes at about 12:00.
Deadline for registration is 2nd August 2016.
Please note that the number of participants is limited.
Please disregard the automatically-generated email sent after your registration: All registered participants are allowed to participate and no approval of registrations is needed for this webinar. Detailed information on how to get connected to the virtual conference tool will be sent at the latest on 3rd August 2016.
For further questions please contact
Dr. Michaela Pöter
NCP Life Sciences, m.poeter@fz-juelich.de, phone: +49 (0) 228 3821 1707
Nike Air Max 90