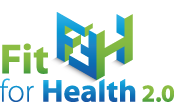 Partnering Event, Horizon 2020 - 'Health, demographic change and wellbeing'
Dates:
Thursday, September 17, 2015
Target:
Industry and SMEs
Applicants
Project coordinators
Academy
Address:
Radisson Blu Royal Hotel, Brussels – Rue du Fosse-aux-Loups 47
Event Description:

Connected to the Open Info Day of the European Commission (September 18th, 2015 in Brussels) dedicated to "Health, Demographic Change and Wellbeing" (SC1) in Horizon 2020, the EU-funded projects Fit for Health 2.0 and Health-NCP-Net 2.0 are organizing a free of charge Partnering Event on September 17th, 2015 in Brussels which is meant to assist you in finding the right project partners for the upcoming 2016 Health calls.
The launch of the next Work Program for "Health, Demographic Change & Wellbeing" is planned for October 2015 and the first deadlines will be in the beginning of 2016, so this would be the perfect opportunity for your institution to build your consortium.
The main part of the day is dedicated to bilateral meetings between people who are interested in the same call area.
A surrounding program will provide information what makes a good consortium and give researchers and entrepreneurs a platform to present their project ideas in 5-minute presentations.
The partnering event will target a wide spectrum of stakeholders from companies (including SMEs), universities, research organizations and others from Europe and beyond interested in sharing new project ideas and in finding collaboration partners for the upcoming 2016 call of SC1 in Horizon 2020.
For more information and registration please follow this link:
Organization:  FFH2.0 and HNN 2.0
Programme
A draft programme could be found here. 
Registration
https://www.b2match.eu/healthbe2015
Please note, if you would like to join the information day of the European Commission on September 18th, 2015, you will have to register separately for this event via this website.  
You cannot attend the Partnering event?
We invite you to register your profile or your partner search in euMatch platform at http://mm.fitforhealth.eu/ to identify potential partners and benefit from personalised online match-making.
Zoom Lebron XV 15