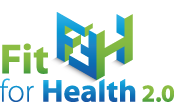 LISAvienna Business Treff in cooperation with Fit for Health 2.0 - SMEs in Horizon 2020: opportunities and challenges
Dates:
Wednesday, October 12, 2016
Target:
Industry and SMEs
Large audience
Senior representatives
Project coordinators
Project TTs
Academy
Admission required
Address:
Wiener Boersesaele, Wipplingerstrasse 34, 1090 Vienna
Event Description:
LISAvienna and Fit for Health 2.0 organized an international Business Treff on October 12th, 2016, in Vienna, Austria. Almost three years after the start of Horizon 2020 we discussed first lessons learned together with a representative from the European Commission, international experts for financing, valuation, Intellectual Property (IP), innovation and business development. Two Austrian companies who faced very different experiences in Horizon 2020 attended also the panel discussion.
Venue: The Business Treff took place at Wiener Börsesäle, Wipplingerstrasse 34, 1010 Vienna, Austria.
A detailed programme could be found here: 

agenda_businesstreff_12october.pdf
The presentation of Mr. Laszlo Helmle, Health Directorate, DG Research and Innovation, European Commission could be found here: 

opportunitiesforsmesinh2020_ec.pdf
For more information please contact:
Ines Haberl, ines.haberl@ffg.at or Juergen Fuchs, Fuchs@lisavienna.at
Zoom Lebron XII 12