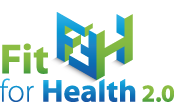 Workshop on Bio-inspired Magnetic Systems
The FET-Open project ABIOMATER organizes a Bio-inspired Magnetic Systems workshop from 9 until 11 July 2018, as an event for exchanging the knowledge of experts in the field of magnetic microscale systems. From micro-robots and self-propelled swimmers to microfluidic and lab-on-a-chip technology, the workshop will cover a range of topics which are of great interest in both fundamental and applied Physics. Confirmed invited speakers include Peer Fischer, Alexey Snezhko, Francois Alouges, Mariana Medina-Sanchez, Cecile Cottin Bizonne, Andrejs Cebers, Andrej Vilfan and Des Brennan.
In addition to world-leading experts in the field, the workshop aims at postgraduate and early careers researchers to maximize the exchange of knowledge and to provide a new platform for the development of new collaborations in this exciting scientific field. The workshop offers plenty of time and space for attendees to share ideas, exchange information, and forge friendships. 
If you are interested in the event and would like to know the deadlines for paper submission and registration, please visit the workshop website.
womens nike shoes
Source:
http://ec.europa.eu/programmes/horizon2020/en/news/workshop-bio-inspired-magnetic-systems