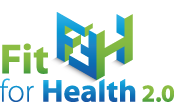 International Training for the Exploitation of EU Project Results
Dates:
Wednesday, October 15, 2014

to

Thursday, October 16, 2014
Target:
Senior representatives
Project coordinators
Admission required
Address:
Steinbeis-Europa-Zentrum, Haus der Wirtschaft, Willi-Bleicher-Str. 19
Event Description:
Presentations:

Target group: Researchers and companies from running and/or completed EU-projects
Event type: Interactive training workshop
Event description:
On 15&16 October 2014, "Fit for Health 2.0" will organise a free of charge international training in Stuttgart, Germany. The training will be geared towards scientists and project managers in SMEs, research institutes, universities and hospitals in the fields of health, life sciences, genomics and biotechnology of running or already finished EU-projects.
The training workshop will be dedicated to exploitation strategies for R&D results generated through European research projects e.g. FP7 projects or for the preparation of Innovation Actions in Horizon 2020 (e.g. the new SME Instrument). It will provide practical, easy-to-use information.
The programme builds on three interrelated modules. The first module is dedicated to intellectual property aspects and especially on how to make value of IP. The second module focuses on business development and how to build a sustainable business. The last module will be consequently dealing with how to get financing for your business case.
The training workshop will be conducted by experts in the respective fields and will include interactive sessions and hands-on groups work with case studies. It will take one and a half day.
Deadline for Registration is 12 October 2014.
The training workshop is free of charge; however registration is mandatory.
The training workshop is NOT open for consultants.

Please, click

here to download the final agenda and bowse the CVs of speakers.
The organisers of the training do not offer travel grants or any arrangements.
Organiser contact e-mail: Hicham Abghay - abghay@steinbeis-europa.de
Lebron XIII Elite PE