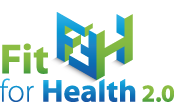 AgriResearch Conference - Innovating for the future of farming and rural communities
From
02/05/2018
to
03/05/2018
Venue: 
Le Charlemagne, Brussels, Belgium
The conference will take place in Brussels, rue de la loi 170 (Charlemagne Building) from 2 May 12:00 until 3 May 18:00.
What is the conference about?
The conference is about EU agriculture and rural research and innovation activities now and in the future.
These activities are driven by a long-term strategic approach to EU agricultural research and innovation which was published in July 2016, after a year-long participatory process including a large conference on 26-28 January 2016. This strategic approach has underpinned the development of Horizon 2020 activities and the organisation of synergies with innovation support provided under the Common agricultural policy through the EIP-AGRI. With the final Horizon 2020 work programme for 2018-2020 published in October 2017, and as the dialogue accelerates on how to design future EU policies, the time has come to take stock of the implementation of the strategic approach and to reflect on next steps.
What are the conference objectives?
The conference objectives are:
to take stock of the implementation of the strategic approach to EU agricultural R&I and present its first achievements on knowledge produced, linkages established between EU policies or new avenues opened in terms of implementation approaches;
to kick-start a participatory process to discuss how to further structure agricultural and rural R&I activities under future EU policies, in particular the future EU framework programme for research and innovation and the future CAP by identifying key issues deserving particular attention under the different strategy priorities and exploring how to maximise impact and synergies between the various EU policies and instruments.
What is on the programme?
The conference will start with a welcome lunch at 12:00 on 2 May and be structured in two parts:
2 May (14:00-20:00) - "From strategy to action" - A plenary afternoon including:

a high-level opening by European Commissioner Phil Hogan, followed by interventions from European parliament COMAGRI Chair Czesław Adam Siekierski and Mr Rumen Porodzanov, Minister for agriculture, food and forestry of the Republic of Bulgaria.
Keynote speeches on the key role of agriculture R&I to solve global challenges, featuring Tim Benton (University of Leeds), Bruce Campbell (CGIAR) and Carmel Cahill (OECD)
A science-society-policy panel discussing the implementation of agricultural and rural R&I under the current period, with a keynote contribution from Mark Ferguson (Science Foundation Ireland).
Closure by Commissioner Carlos Moedas

 3 May (9:00-18:00) - "Building on achievements to shape the future" - A full day including:

3 parallel sessions dedicated to "Smart resource management", "Healthy plants, animals and ecosystems for healthy people" and "Attractive, smart and resilient rural communities", each structured in three rounds showcasing activities under Horizon 2020 and other EU programmes and discussing priorities for the future;
A plenary closing session featuring Janez Potočnik, co-chair of the International Resource Panel and Chair of the Forum on the Future of Agriculture, reports from the plenaries as well as a discussion panel.
Download the draft programme 
Who will attend?
The conference is aimed at all actors and stakeholders who play a role in the design, implementation or promotion, dissemination and uptake of EU agricultural and rural R&I including:
farming, agro-food and bio-based industries value chains and communities (including consumers);
organisations representing economic, environmental or social interests in particular in rural areas (NGOs, EU networks);
policy-makers at various governance levels (EU, national, regional, local);
scientists, innovation agencies, advisors and actors involved in knowledge and innovation systems;
journalists.
500 participants are expected.
Why attend?
Learn about what's going on: the conference will not only showcase project examples but overview of the porfolio of activities, cutting across several EU programmes.
Connect with your peers: the conference programme will provide plenty of networking opportunities around thematic corners, breaks, networking lunches on 2 and 3 May and networking cocktail dinner on 2 May evening.
Have your say: several opportunities will be provided for you to voice what you think is important for the future in speaking or in writing, in the sessions and via expression walls (paper and digital). 
Practical information: how to attend?
The event is free of charge and open to all willing to attend. Participants will however have to cover their own travel and accommodation costs and make their own arrangements (no hotel pre-booking).
Registration is open since 15 March and will close on 18th of April or once the event is fully booked if it happens earlier. Please note that your registration is subject to approval by the European Commission. Once registered, you will receive an acknowledgement of your request immediately and a few days later a confirmation of approval of your attendance. This confirmation is mandatory to be able to access the event.
Interpretation will be provided in English, French, German, Italian, Polish, Spanish and Bulgarian on the first day of the conference only (2 May). The second day of the conference will be in English only.
Organiser: 
European Commission, DG Agriculture and Rural development
NIKE SB
Source:
http://ec.europa.eu/programmes/horizon2020/en/news/agriresearch-conference-innovating-future-farming-and-rural-communities