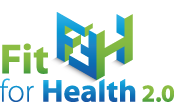 Promoting success, knowledge dissemination and networking
Your EU project is successfully running and you would like to present it to a large community?
Promotion through our dissemination channels, press and Web 2.0 networks
What can you expect?
We put successful SMEs and academia which are active in the health sector in the spotlight.
Presentation of your project in Success Stories, workshops and dissemination to Health research and Medtech community (link with further info)
Production of videos and demos online (link with further info)
Who should use it?
The online services support primarily SMEs operating in the health area and related fields (including pharma, med-tech, biotech, e-health), but also entrepreneurs (incl. researchers) and research institute TTOs, all with tangible results ready for exploitation.
Platform to get support from the healthcare research community
Use the services offered!
Find answers to most Frequently Asked Questions
Use our tutorial as a first step in Horizon 2020, in preparing an application or for running Horizon 2020 Health-related projects
Have a look on our fact sheets
Get an impression about our trainings via short videos
What can you expect?
These services will help you by providing models of successful project implementation, an online helpdesk and tutorials on several management and communication aspects.
Who should use it?
Any candidates interested to participate in Horizon 2020 / Health (SMEs, industry, academia) and partners within and outside the EU.
Marki