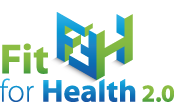 International Life Science Business Strategy Training on "Innovative Business Solutions and Smart Financing"
Dates:
Thursday, October 12, 2017
Target:
Industry and SMEs
Admission required
Address:
Berlin Partner für Wirtschaft und Technologie, Fasanenstraße 85, 10623 Berlin
Event Description:

Are you an SME or start-up operating in Life Sciences? Save the date!
Fit for Health 2.0 in collaboration with Berlin Partner and the European IPR Helpdesk is organizing a full-day training taking place in Berlin on October 12, 2017. The event will be tailored to executive representatives of high-tech and research-intensive SMEs of all health-related sectors, such as pharma, biotech, med-tech, therapeutics, diagnostics, e-health.
The workshop supports high-potential SMEs to assess and commercialise their groundbreaking innovative ideas for products, services or processes that are ready to face global market competition. The event is particularly well suited for SMEs interested or already participating in EU funding schemes, e.g. the Horizon 2020 – SME instrument.
The training will focus on aspects and challenges that executives typically face when developing their technology, products and organisation. You will be introduced to the principles of valuation and negotiation with equity investors in life sciences, followed by a case study in which the valuation of a drug in development and the negotiation of a fair licensing deal will be simulated. Further case studies will also help to understand how to avoid pitfalls and which IP needs to be considered for your business planning including "Freedom to Operate". Moreover, writing and communicating your business plan will be a topic on the agenda.
Further details about the programme and the registration procedure will follow soon.
The registration will open on August 01, 2017. The training will be restricted to 40 participants.
Are you interested? Please watch the testimonials from SMEs participating in last year's training in Vienna!
For any questions please contact:
Juliane Roßbach, Eurice – European Research and Project Office GmbH
Robert-Koch-Platz 9, 10115 Berlin
Email: j.rossbach@eurice.eu, phone: +49 30 374415837
Do you have any questions? Do not hesitate to ask!