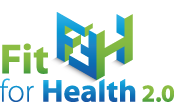 Why are charts, etc. figures not allowed at the first stage of the call? It is difficult to describe a complicated trial flow chart in a text.
Answer:
It is correct that in case of applications in two stages, at the Letter of Intent stage there is no requirement to include figures, charts or other graphics in submitted proposals. In the Letter of Intent stage of this call, the only criteria that are used for the evaluation of the proposals are Excellence and Impact.
EDCTP aims to keep the Letter of Intent stage as simple as possible. At the second - full proposal – stage, the quality and efficiency of the implementation in addition to the Excellence and Impact criteria are evaluated. The application form will be equipped with upload functions where applicants can upload supporting documents such as charts.
In general, if attachments are required for a specific section of the Letter of Intent or the full proposal, the form will have the necessary upload function, e.g. for the call 'Strategic actions supporting large-scale clinical trials', cofunding letters can be uploaded and attached to the Letter of Intent.