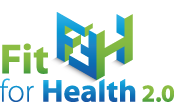 Webinar on "How to maximize your impacts-section in Horizon 2020 projects"
Dates:
Tuesday, October 13, 2015
Event Description:
Mini-Clip:

Free of charge Fit for Health 2.0/IPR-helpdesk webinar on "Maximising the impact of H2020 projects – Exploitation of H2020 project results" – 13th October 2015, 10:30 – 11:30 CEST (Brussels Time)

Fit for Health 2.0 supports researchers and specially SMEs for a successful participation in Horizon 2020 Health-related projects. Jointly organised with the IPR-helpdesk we invite you to participate in a webinar focussed on "Maximising the impact of H2020 projects – Exploitation of H2020 project results". Our trainer Dr Eugene Sweeney (CEO Iambic Innovation LTD) is an expert for the European Commission in the areas of IPR, ICT, Innovation, and Research-Industry partnerships.

Horizon 2020 is an attractive and flexible programme to develop creative solutions which can deliver societal and commercial innovations with impact. However, experiences from the first rounds of calls for proposals clearly demonstrates that - far too often -proposers do not fully grasp the innovation dimension of Horizon 2020 projects and hence don't meet the expectations of the European Commission and expert evaluators. There are many misunderstandings on what is asked for in the proposals; for example, innovation potential, innovation management, and innovation capacity. Innovation dimensions of research outcomes are always difficult to define, particularly for researchers who are new to the concept.

The webinar will help proposers to understand the overall issue of how far a proposer should go in presenting exploitation strategies of expected project results – taking into account both academic/research exploitation and commercial exploitation. In a condensed manner, the webinar will focus on the main challenges in addressing questions related to innovation and impact in H2020 proposals.

This online session is free of charge.

The training starts at: 10:30 (Brussels Time) and finishes at about 11:30

Deadline for Registration is 9th October 2015

Please disregard the automatically-generated email sent after your registration: All registered participants are allowed to participate and no approval of registrations is needed for this webinar. Detailed information on how to get connected to the virtual conference tool will be sent at the latest on 12th October.

For further questions please contact

Dr. Michaela Pöter

NCP Life Sciences,
m.poeter@fz-juelich.de
phone: +49 (0) 228 3821 1707

 

 

 

 

 

 

 

 

 

 

 

 

 

 

 

 

 

 

 

 

 

 

 
Do you have any questions? Do not hesitate to ask!