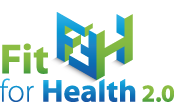 Webinar on Data Management in Horizon 2020
Target:
Large audience
Applicants
Project coordinators
Event Description:

Fit for Health 2.0 supports researchers and SMEs for a successful participation in Horizon 2020 health-related projects. We invite you to participate in a webinar addressing applicants as well as project partners and coordinators of Horizon 2020 projects where data management plays a significant role.
During the webinar comprehensive information on issues related to data management, data management plan, availability of data and the open research data pilot will be provided. Prof. Björn Usadel (RWTH Aachen & Forschungszentrum Jülich, Germany), who has ample knowledge and experience on facilitating public data access, designing and hosting databases as well as processing and analyzing large amounts of data, will guide you through the webinar.
This online session is free of charge, but you need to pre-register.
The webinar starts at: 10:00 (Brussels Time) and finishes at about 11:00.
Deadline for registration is 27th February 2017.
Please note that the number of participants is limited.
Please disregard the automatically-generated email sent after your registration: All registered participants are allowed to participate and no approval of registrations is needed for this webinar. Detailed information on how to get connected to the virtual conference tool will be sent at the latest on 28th February 2017.
For further questions please contact
Dr. Michaela Pöter
NCP Life Sciences, m.poeter@fz-juelich.de, phone: +49 (0) 228 3821 1707
Adidas Performance