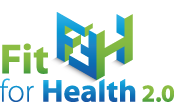 TTS Europe - Edinburgh, Scotland Oct 24-25th 2016
Dates:
Monday, October 24, 2016

to

Tuesday, October 25, 2016
Target:
Industry and SMEs
Senior representatives
Project TTs
Academy
Admission required
Event Description:

Exclusive offer for academics / institutions / SMEs registering through FIT FOR HEALTH 2.0
Register NOW for a FREE pass for TTS Europe 2016 - 24-25 October 2016, at The Hub, Royal Mile, Edinburgh, Scotland, UK.
The TTS (Technology transfer Summit)  unites the entire biotech innovation value chain, all in one room for the annual TTS discussion and debate of the real issues in our sector, all taking place under the Chatham House rule to ensure a quality of discussion, interaction, networking and business development unlike any other event in the LIfeSciences sector.
To benefit from free pass, please make sure you insert  the code MSFVP05 which will waive ALL registration fees ie these are FREE guest invites for FFH2.0 "supported guests".
With limited availability for a maximum of 200 registrants and purely for understanding best practices, new business development opportunity and sourcing deal flow... why would you not?
. Speakers include:
Needham&Co (USA), Moelis Capital Partners (USA), Roche (USA), Lilly (USA), Special Advisor to the NIH Director (USA).
NICE's Director of Office to Market Access, Astrazeneca, Boehringer-Ingelheim, Sanofi, Abbvie, Johnson&Johnson, Medimmune, Puretech Capital, Polar Capital, Ysios Capital Partners, Seroba Capital, Rosetta Capital, Rothchild Capital, Imperial Innovations Healthcare Ventures, MRCT, UCL Business, Bird&Bird, MBHB...
Register NOW with code, MSFVP05 for a FREE pass.
Why would you not?
(Please note: registering for free but subsequently being a "no show" will be charged at the FULL rate)
Air Max 90 Ultra BR