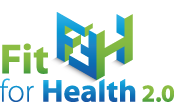 Special webinar series "IP Challenges in Life Science".
Target:
Industry and SMEs
Project coordinators
Project TTs
Academy
Event Description:
The European IPR Helpdesk, in close co-operation with the Fit for Health 2.0 project and the Enterprise Europe Network, invites you to participate in the special webinar series "IP Challenges in Life Science".
There are few business sectors where the impact of IP management is as dramatic as it is in life science. The life sciences field is one of the most challenging areas of patent law, with frequent changes to issues of patentability and best practice. No other field requires such rigorous regulation from invention to market. This long route to market means that intellectual property is often one of a company's most valuable assets even before commercial trading begins.
Patents are often the most valuable assets of start-up companies, particularly in the life science sector. Consequently, companies must ensure that proper procedures are in place to maximize the value of their intellectual assets. Accordingly, life science companies should be proactive in identifying, protecting and exploiting their patentable inventions and in avoiding the infringement of other's patent rights.
Nike Air Max 98