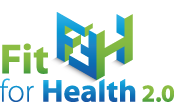 Marketing of Innovative Products in Health/Life Sciences
Event Description:
The Health2Market Team is in the pleasant position to present to you theTraining Seminar 'Marketing of Innovative Products in Health/ Life Sciences'- free of charge! The seminar will be hosted by Hellenic Pasteur Institute and will take place on 2April 2015 at the amphitheater ofHellenic Pasteur Institute, Athens, GREECE. Join us to find out how to bring your research results to the market.
Why
Although an effective marketing plan is essential for long-term commercial success, this need is even greater for innovative products. The reason is that when a product is innovative, benchmarking and following known 'success recipes' becomes problematic. This is obvious by the fact that most innovative products are registered as failures soon after they enter the market. As many health research outputs can, broadly, be considered as innovations, this seminar will provide participants with the necessary knowledge and skills to generate a comprehensive marketing plan to successfully launch their innovative research outputs in the market.
The seminar aims at delivering the framework to understand and to deal with innovation strategic concepts. Apart from all new before-mentioned concepts, at the end of the course, trainees will be familiar with the strategic way of thinking in order to market disruptive innovation.
Note: Technical issues such as patents, intellectual property rights, etc., will not be covered in this seminar. For other Health-2-Market training events and material on IPR issues, please visit www.health2market.eu.
For whom
This course is appropriate for any researcher who is interested in getting involved with the marketing of their research outputs, from any position (e.g., entrepreneurial, or as a member of a larger organization)
Join us and …
Understand fully what constitutes an opportunity for entrepreneurship
Analyze an opportunity and its constitutive parts, as well as evaluate its attractiveness
Seize the Opportunity!
Participation for the seminar is free of charge but pre-registration is mandatory!
Registration will be open until 20th March 2015
Marcas de calçado, bolsas e vestuário na Spartoo