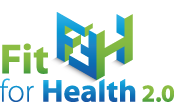 Horizon 2020 Health Partnering Day 2017
Dates:
Thursday, January 19, 2017
Target:
Applicants
Admission required
Address:
Ulica Izidora Krsnjavog 1
Event Description:
The project Health NCP Net 2.0 and the Croatian Enterprise Europe Network will organize an International Brokerage Event on the upcoming Societal Challenge 1 "Health, Demographic Change and Wellbeing" calls of Horizon 2020 on Janary 19th, 2017 in Zagreb, Croatia. This free of charge event is meant to assist you in finding the right project partners for the upcoming 2017 Health calls.
Why participate?
Get all information needed on the upcoming Horizon 2020 Health calls
Seize the opportunity to directly speak to representative of the European Commission about future calls in Horizon 2020
Present your innovative project idea to an international audience and discover other participant's solutions and technologies
Meet and find potential project partners from all over Europe and beyond to build your consortium
The partnering will target a wide spectrum of stakeholders from Companies, Universities, Research and Technology Organizations, NGOs, Patient Associations, etc...
Register here https://www.b2match.eu/behealthzagreb until December 5th, 2016. Registration may close earlier, if the event capacity will be reached.


2019 Air Vapormax Flair