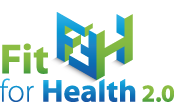 ENTENTE Health Final Conference & TTS Europe 2015 | 28 - 29 April, Barcelona, Spain
Dates:
Tuesday, April 28, 2015

to

Wednesday, April 29, 2015
Target:
Large audience
Senior representatives
Project coordinators
Project TTs
Academy
Address:
Barcelona Biomedical Research Park
Event Description:
Please join ENTENTE Health for the Final Conference of the ENTENTE Health project, which takes place jointly with the TTS Europe from April 28 to April 29th 2015 in Barcelona, Spain, in an ideal location right at the beach in the Barcelona Biomedical Research Park (PRBB).
Do not miss this key opportunity to join your life sciences and biotech TTO peers and key important potential partners and investors from across Europe.
Learn best practices agreed by ENTENTE's high level Advisory Board of TTOs, finance & Industry, and benefit from the unique opportunity to participate to the TTS Europe, the only high-level round-table summit of biotech innovation decision-makers, renowned as the key business development and relationship building platform for European life sciences TTOs to engage with the peers and top industry executives and investors in 2 days of interactive round-table discussions and networking.
Fit For Health 2.0 is pleased to announce a special access for our members to the TTS Europe 2015 , to which our members will be able to register at the lowest cost available to any participants, i.e 349 € only.
This is an exceptional opportunity for start-ups, SMEs, FP7 and Horizon 2020 project coordinators, and bioregions in Europe.
The FFH2 special offer provides "cost-basis" access to our members is a one-time opportunity to participate in the key multi-stakeholder round-table summit on healthcare innovation, commercialization and technology transfer.  For any organization or consortium needing contacts, partners and expertise to get your research results, technology or product to market, the ENTENTE Final Conference at TTS Europe is a unique and powerful platform to which you will have privileged access.
Please see below for details and how to register at the lowest rates available to any participants.
ENTENTE Health & TTS Europe 2015
This year only the TTS Europe also features the final conference and TTO, Industry & Finance Advisory Board of the European ENTENTE Health network on best practices in healthcare innovation and technology transfer.
The TTS is a high-level international meeting with a proven 9 year track record of bringing together a high-level cross section of key decision-makers from the different stakeholder groups in healthcare and biotechnology innovation, from tech transfer offices at universities, hospitals and clinics through venture capital and senior biotech and pharma executives.  This is a unique opportunity for Spanish biomedical and healthcare TTOs, CEOs, industry and investors.
Be one of the key stakeholders in this high-level, interactive round-table expert summit, right on the central Barcelona beach in the prestigious Biomedical Research Park.
See the website for full details and to register.
Spend 2 days in serious, open, interactive round-table discussions with your peers from Europe's leading biotech and life sciences tech transfer offices, and build real business relationships and collaborations with key potential industry partners and VC, Corporate and royalty investors from across Europe. The unique format provides you have 2 days of on-going interaction with them, not just a quick pitch or meeting in a partnering booth.
Click Here to Register now at the lowest rates available (i.e 349 € ) using the FFH2 Partner Code. Just select "TTS Europe Conference Registration" under registration type, and when prompted enter the Partner Code: FFH13, and click "Apply, " and follow the instructions to complete your registration.
See you in Barcelona!
Air Jordan IX 9 Shoes