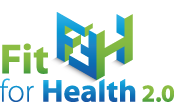 Clinical Trials Day - International Training on Clinical Trials in Horizon 2020: Challenges & Best Practices
Dates:
Wednesday, March 15, 2017
Target:
Applicants
Project coordinators
Admission required
Address:
EU Liaison Office of the German Research Organisations (KoWi), Rue du Trône 98, B-1050 Brussels
Event Description:

The EU funded project Fit for Health 2.0 organizes a half-day international training on Clinical Trials in H2020 projects on Wednesday, March 15, 2017 from 10:00am to 1:00pm in Brussels.
The Clinical Trials training focusses on challenges to be taken into consideration while planning and implementing clinical trials in H2020 projects, such as for example budget calculation, time planning, site involvement, recruitment planning, ethical aspects / approval procedures and data management. Well experienced experts from the European Commission and running H2020 projects will share their knowledge, experiences and best practices during the event.
As this hands-on, interactive training is restricted to 50 participants, preference will be given to participants involved in a H2020 clinical trial proposal or project. Therefore you will be asked to provide the project acronym or a few details on the proposal you are involved in. Though the training is free of charge, registration is mandatory and participation only possible upon confirmation.
Please note that the training is not open to consultants!
Please have a look at the agenda to see the training schedule and further references:

Clinical Trials training_Agenda
Presentations:

01- Introduction to H2020 Clinical Trials

02- EC Perspective: Challenges in H2020 Clinical Trials

03- Planning a multinational H2020 Clinical Trial: experience & best practice from ECRIN

04- Ethical Aspects & Approval Procedures in H2020 Clinical Trials: challenges & best practice

05- Data Management in H2020 Clinical Trials: challenges & best practice
For further questions on the Clinical Trials training please contact:
Juliane Roßbach, Eurice – European Research and Project Office GmbH
Email: j.rossbach@eurice.eu, phone: +49 (0) 30 374415 837
There will be a 2nd event in the afternoon of March 15, 2017, which will focus on unit costs and financing issues of Clinical trials under Horizon 2020. This Expert Panel Meeting is jointly organized by Kowi, DLR and the EU project Health NCP Net, HNN 2.0. 
For further information on the Clinical Trials Expert Panel Meeting please follow the link to the event website here.
Compétitions - Blog running & sports amateurs - Objets connectés sportifs