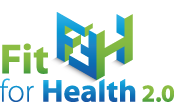 New Venture Creation and Marketing in health/life sciences
Dates:
Monday, April 20, 2015

to

Friday, April 24, 2015
Event Description:
The weeklong academy organized by IE University aims at helping participants to spot market needs, analyse them in depth, and understand how they can be transformed into opportunities for entrepreneurship. At a second stage, participants will learn how to read the market and how to establish business operations in a complex environment comprised of customers, competitors, collaborators, and complex environmental influences.
As for all Health2Market training activities, participation is free of charge, but the registration is mandatory. Travel and accommodation costs are not covered.
Selection procedure: The Academy will host a limited number of participants. In the application form, you will be asked to respond to several questions so we can assess the maturity of your experience and your needs. We will then proceed to the selection of participants.
Deadline for registration 18th April 2014 (midnight)
For more information about the academy, please click here
Nike