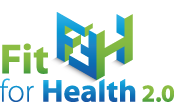 NANOCAR RACE II: PREREGISTRATION IS NOW OPEN
The FET-Open project MEMO is organizing the 2nd international Nanocar Race (Nanocar Race II), which will take place in 2021 at the CEMES-CNRS G. Dupouy campus in Toulouse (France). All teams will compete at the same time in a remote controlled mode from Toulouse and the competition will be live broadcasted.
In September 2018, the organization committee will screen the preregistrations, select the teams authorized to compete, and fix the official surfaces and conditions. The list of teams admitted to the Nanocar Race II will be communicated in January 2019. Then, each selected team will have two years to consolidate its nanocar design for the announced surface and Nanocar Race class, for the synthesis of the molecule-vehicle and the training. The final registration will be open in 2019.
If you are interested to know more, please visit the MEMO website.
Air Jordan VII 7 Shoes
Source:
http://ec.europa.eu/programmes/horizon2020/en/news/nanocar-race-ii-preregistration-now-open