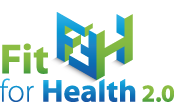 FE2RIN training for FET projects: how to better validate research results and connect with early stage investors and crowdfunding sources
The FET-Open CSA project FET2RIN's main goal is helping researchers to learn how to rapidly develop and test novel solutions by gathering feedback. Many projects fail to generate impact, as startups fail to succeed on the market, by not validating their ideas early on, with real-life customers. To mitigate that, researchers attending FET2RIN workshops will learn how to apply the lean start-up approach, getting out of the lab, search for unmet needs and validate their impact related assumptions. 

FET2Rin coaches will guide FET teams through assumption identification, customer interviews, rapid experimentation, and new exploitation opportunities. FET2RIN training pushes teams outside their comfort zone and changes the way they look at research results in the view of use and impact.
The 4th edition of FET2Rin training will be held from mid-Mach to mid-May 2018, consisting of both online and on-site in Brussels sessions. If you are interested to know more or you want to apply for the training, please visit the FET2Rin website.
Runners Point
Source:
http://ec.europa.eu/programmes/horizon2020/en/news/fe2rin-training-fet-projects-how-better-validate-research-results-and-connect-early-stage