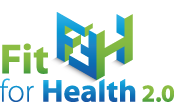 Cutting Edge Decision Making Tools for Entrepreneurs
Event Description:
Managing a business at its core involves making good decisions. While most entrepreneurs will seek training in techniques in specific functions of the business like finance, marketing, and accounting, few are trained in decision-making. While it is important to understand the techniques involved in running the business, it is just as important to be a good decision maker.
This seminar will provide participants with the necessary knowledge and skills to structure a decision problem, generate options, and select the best alternative in a consistent and unbiased way, enabling them to make the best possible decisions in their business ventures.
The seminar aims at delivering the framework to analyze problems and make strategic decisions mitigating the effects of psychological biases. At the end of the course, trainees will be able to approach decision-making in a structured way, to recognize the biases that affect decision-making, to correct for these biases, to make consistent choices, to make decisions in groups, and to incorporate past experiences in future decisions in order to improve their quality. In addition, we will discuss participants' own decisions and how they could be improved and a practical business case involving a critical decision.
As for all Health2Market training activities, participation is free of charge, but the registration is mandatory. Travel and accommodation costs are not covered.
For more information about the academy, please click here
Air Max 2018 Flyknit