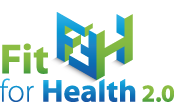 Beyond Lithium-Ion - from Current Research to Industrial Application
Beyond Lithium-Ion - from Current Research to Industrial Application
We are pleased to invite you to the Beyond Lithium-Ion Workshop – From Current Research to Industrial Application that will take place on October 2nd, 2018 at Nice Acropolis, France.
This event will be dedicated to the exchange of knowledge from current running European collaborative projects and industrial development dedicated to post lithium for stationary or electrical mobility. It is organised in the framework of ALISE and ALION Horizon 2020 founded projects developing post-lithium batteries. The event will be moderated by Deborah Creamer, Senior Consultant and Director at Optimat.
The program is composed of the following 3 sessions:
Session nº1: EU-Funded Research on Post Lithium-Ion: Ca, Mg, Li-S, Metal Air, Solid State
Session nº2: Technologies manufacturing opportunities and barriers: Cell manufacturers
Session nº3: Technologies integration opportunities and barriers: EV, stationary and aeronautic integrators
You are invited to submit a poster as well as to bring a prototype that you will be able to present in the exhibition space.
The workshop will take place on the first day of the Batteries Conference.
Schuhe
Source:
http://ec.europa.eu/programmes/horizon2020/en/news/beyond-lithium-ion-current-research-industrial-application