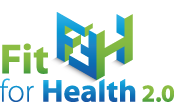 €2 Million Horizon prize for better mobility of older people
Date: 
From
27/11/2017
to
28/02/2019
Context of the prize
The EU's population is ageing rapidly (according to current estimations, the share of people aged 65+ will increase from 17.5% in 2010 to 29.5% in 2060 in the EU-27), and there is an urgent need for improving mobility for seniors.
Adequate mobility solutions for older citizens will enable them to continue to fully participate in various social activities and services, including economic life. Developing or improving related mobility solutions will also provide new opportunities for innovative small companies, transport operators, social economy start-ups or NGOs at local, regional or national level.
Horizon Prize
The work and progress made by the applicants will be assessed by a jury during an implementation period of at least 5 months between the opening of the prize and the submission of the applications, based on measurable evidence that they will have to provide. The €2 million prize(s) will be awarded, after closure of the contest, to the applicant(s) who in the opinion of the jury demonstrate(s) a solution that best addresses the award criteria.The solutions submitted for this Horizon Prize must be implemented for several months during the contest period.
More information on the Horizon Prize and the Rules of Contest.
Schedule
The prize will be launched during the  'Opening up to an era of social innovation' conference in Lisbon on 27-28 November 2017.
Submissions will be accepted until February 2019 and the prize will be awarded in 2019.
Miesten kengät
Source:
http://ec.europa.eu/programmes/horizon2020/en/news/%E2%82%AC2-million-horizon-prize-better-mobility-older-people